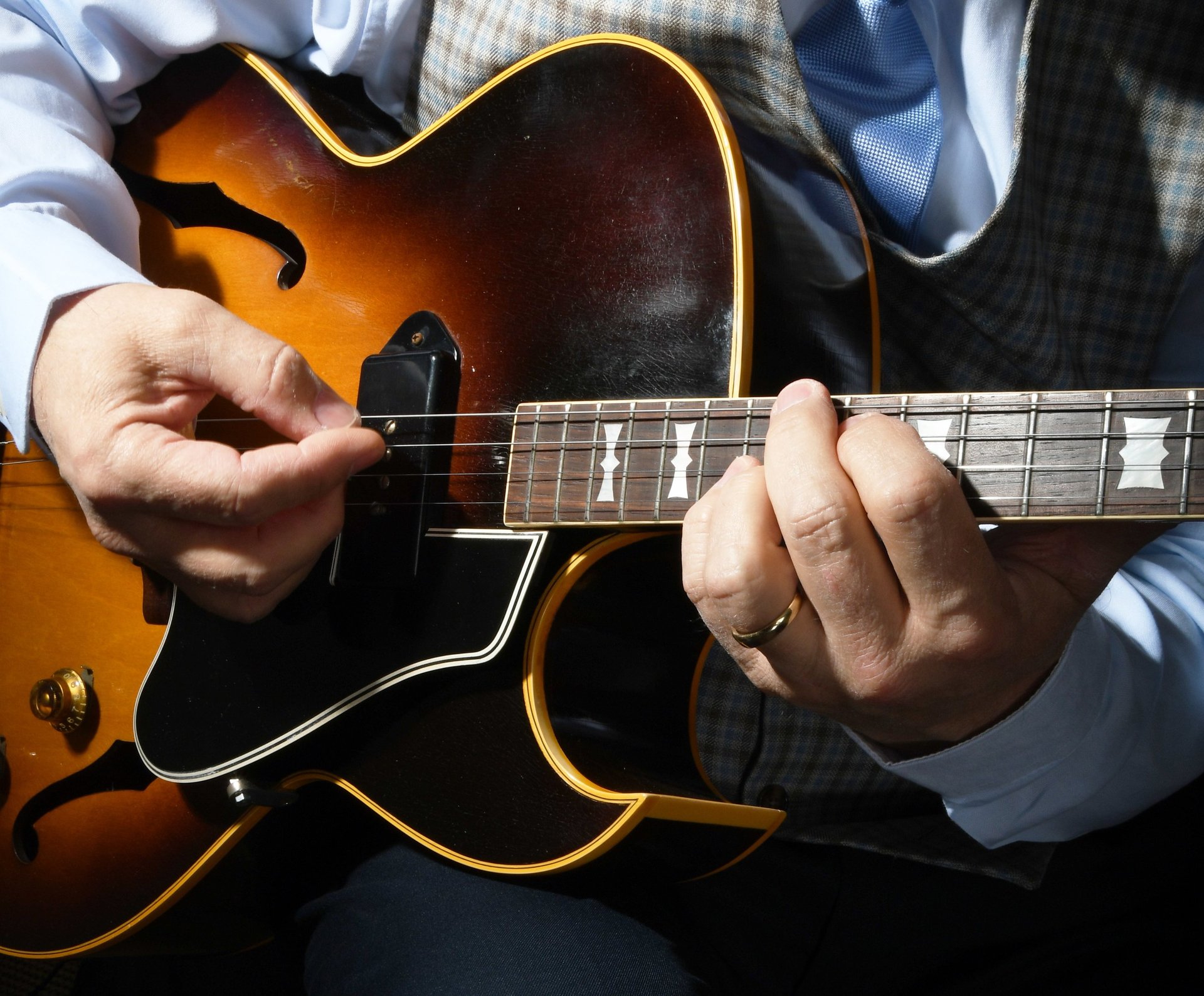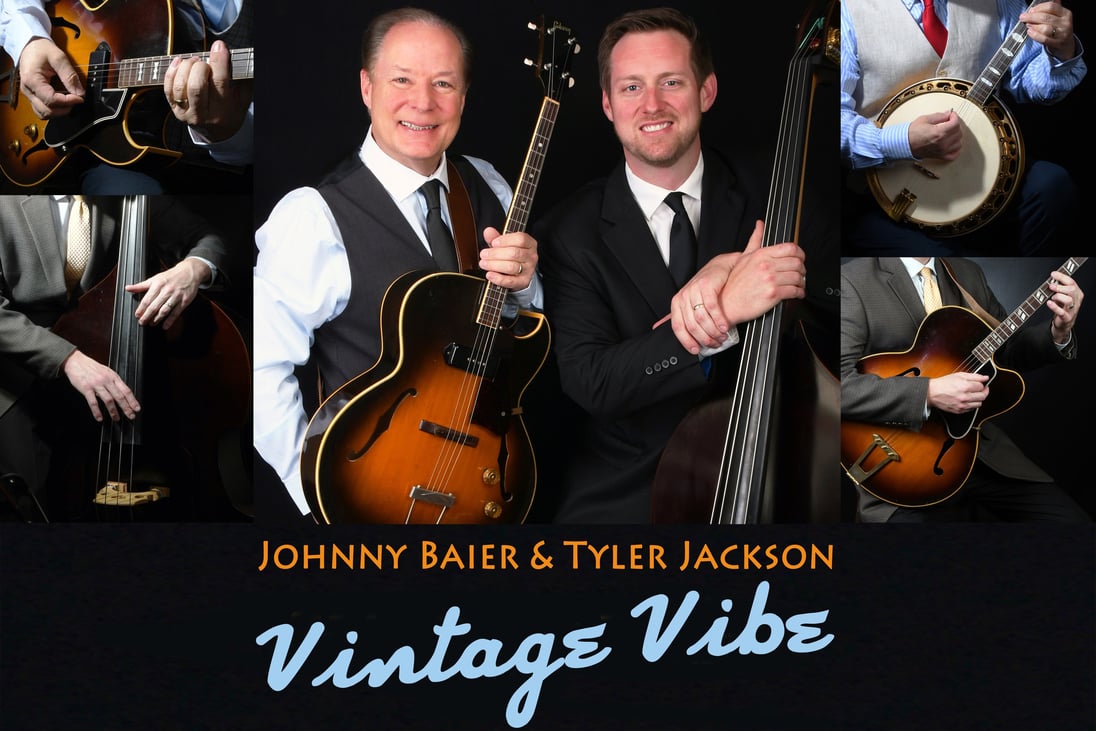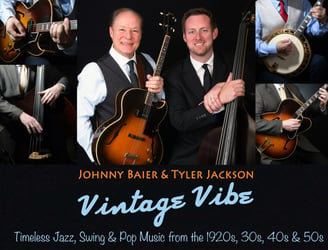 Performing timeless Jazz, Swing and Pop Music from the 1920s, 30s, 40s and 50s...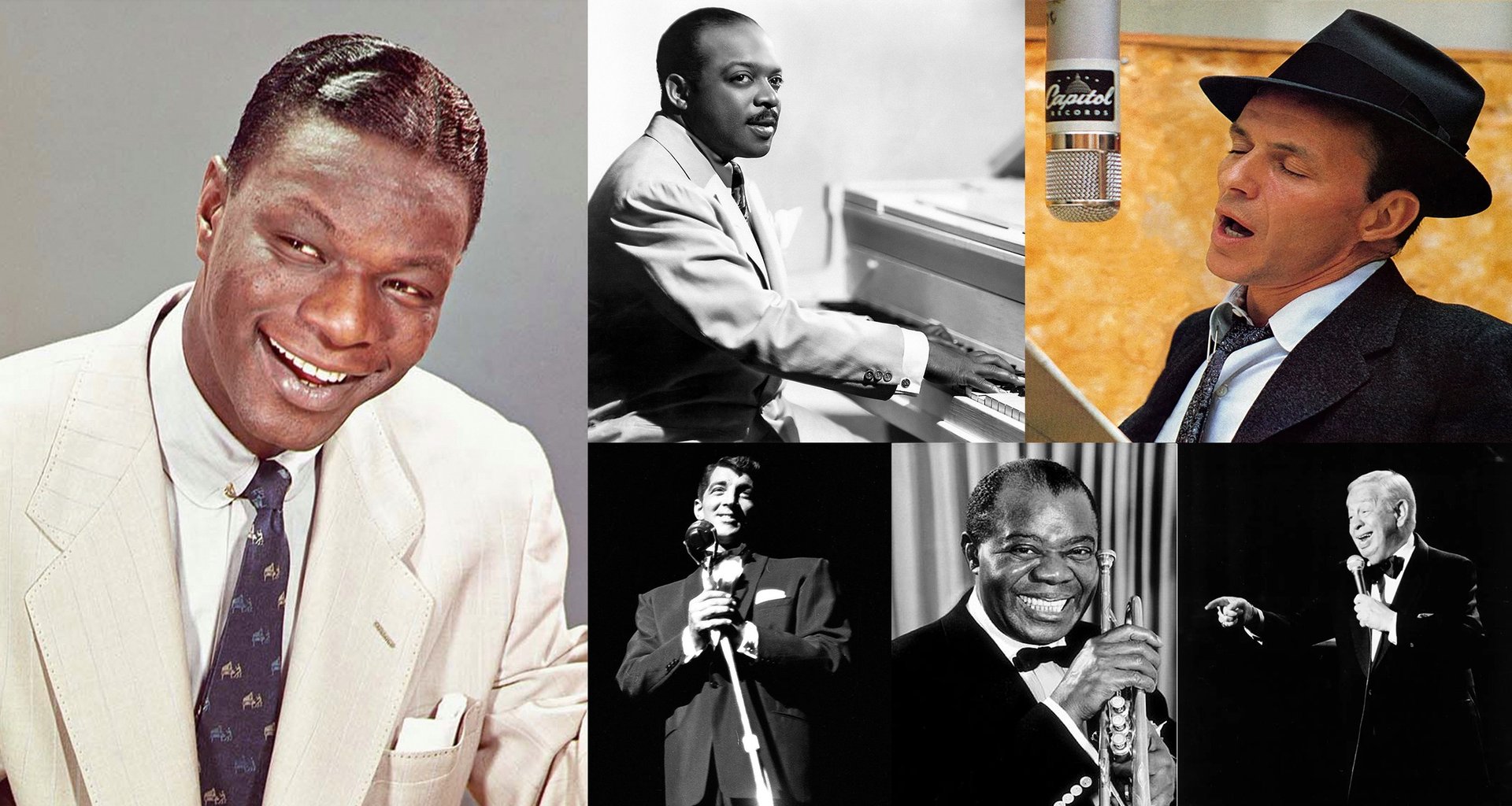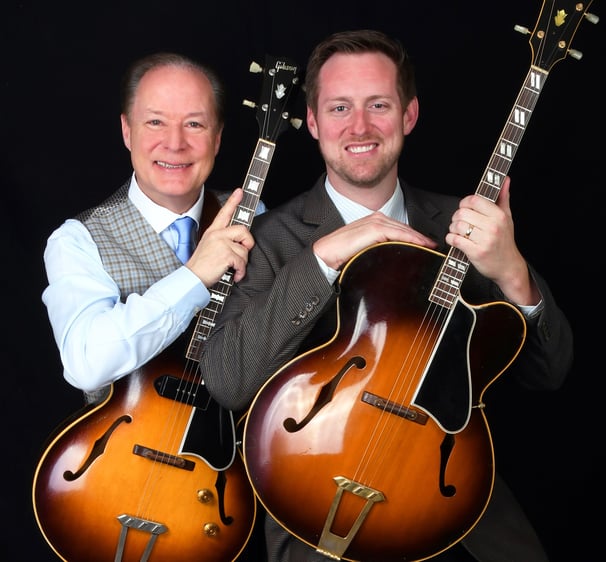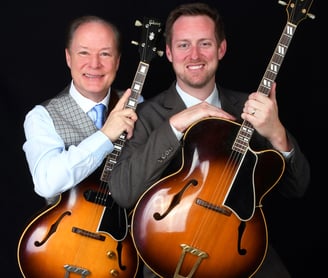 Relive the timeless melodies of the 20s, 30s, 40s, and 50s with VINTAGE VIBE. Exceptional musicianship and a unique vintage sound - all played on rare vintage instruments - will transport you back in time. If you're a fan of early jazz and swing greats such as Louis Armstrong, Benny Goodman and Count Basie and enjoy iconic vocalists like Frank Sinatra, Nat "King" Cole and Mel Torme, then you are in for an enjoyable evening of time travel as you experience VINTAGE VIBE for yourself!
Music with a VINTAGE VIBE!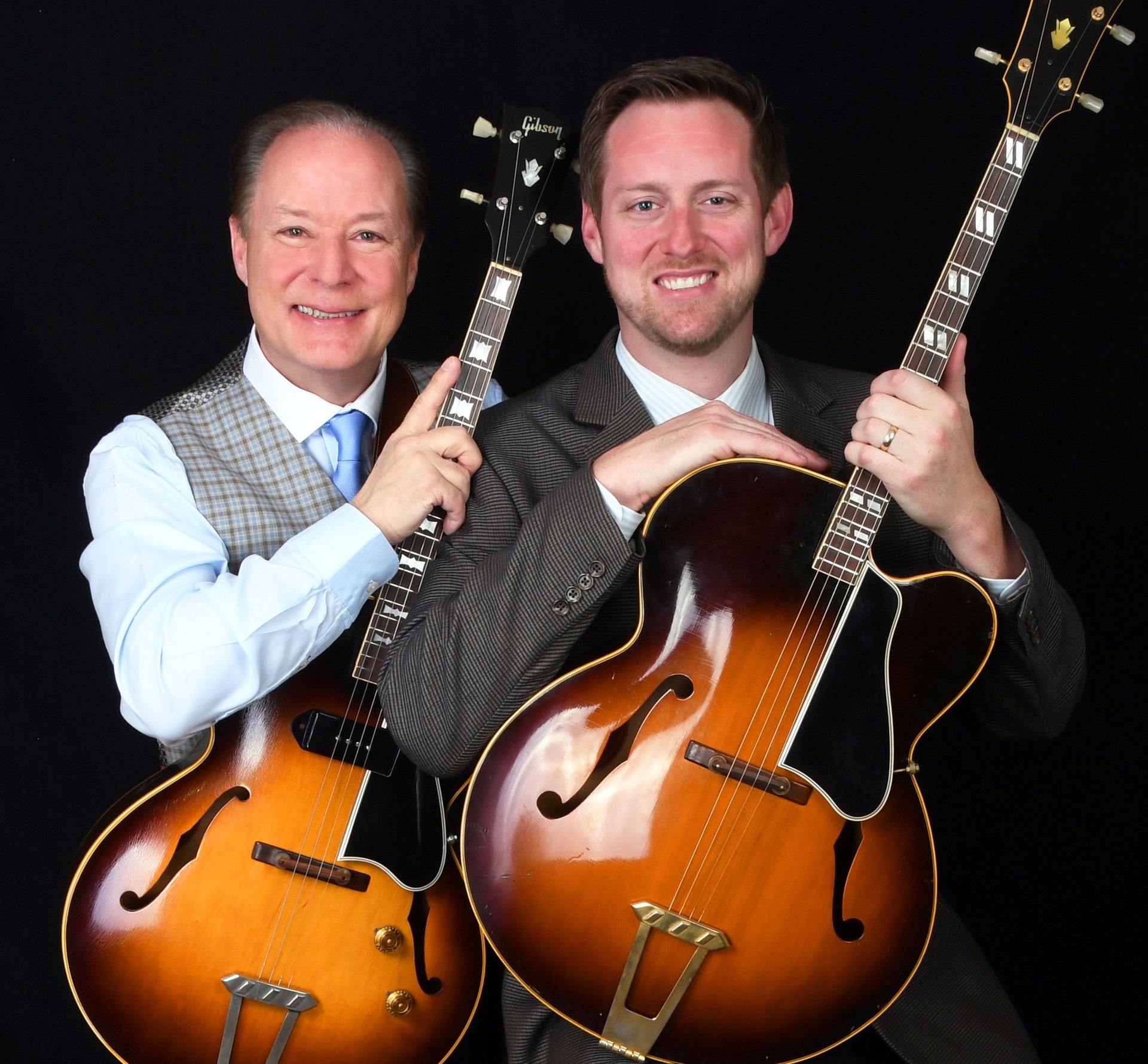 Due to private events, Vintage Vibe has no public performances in October...CHECK BACK OFTEN FOR FUTURE DATES!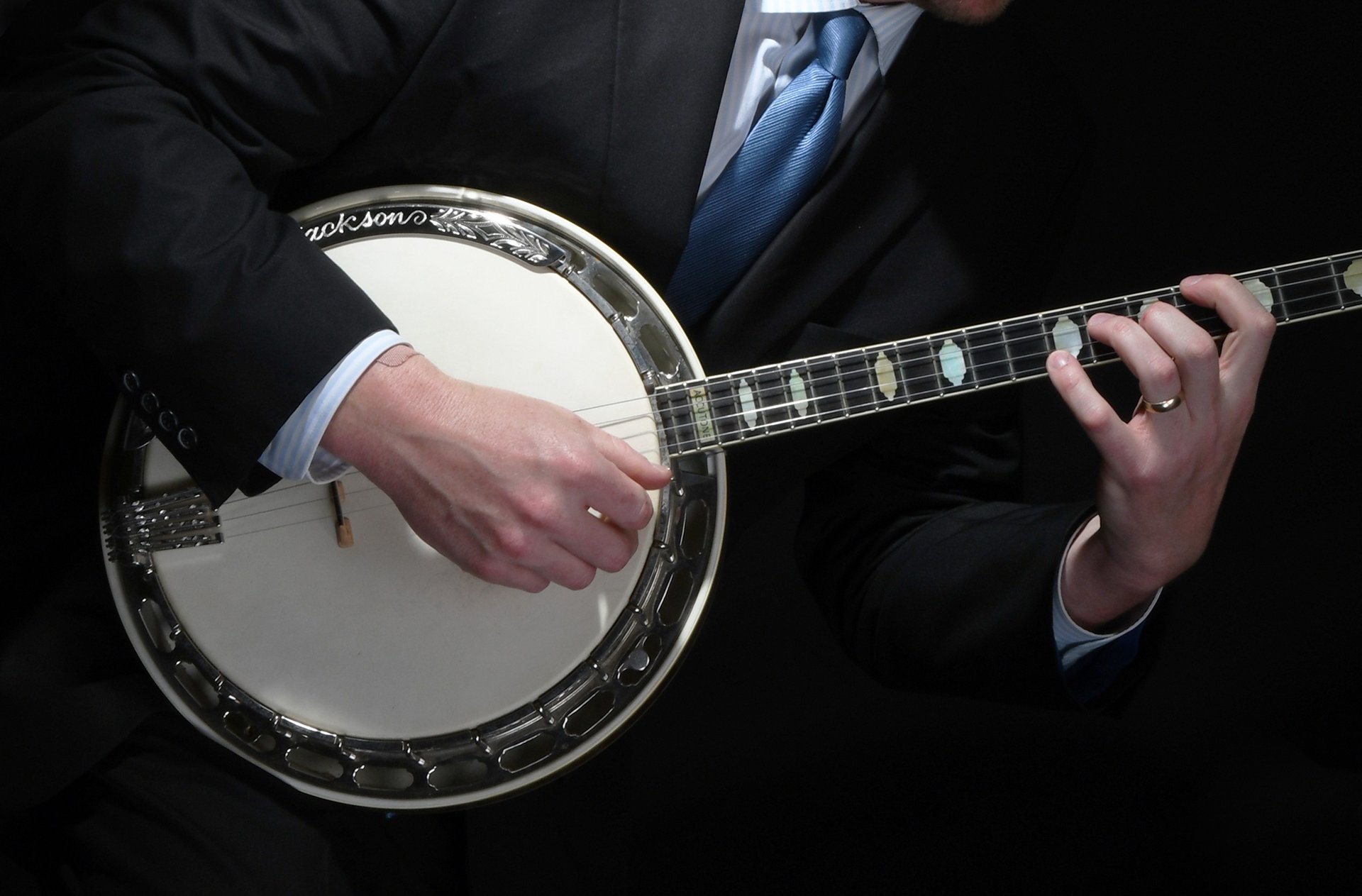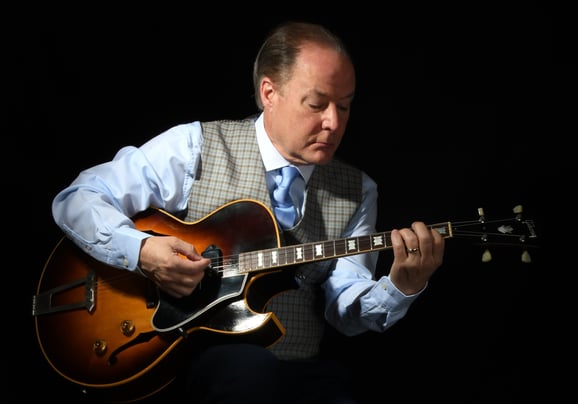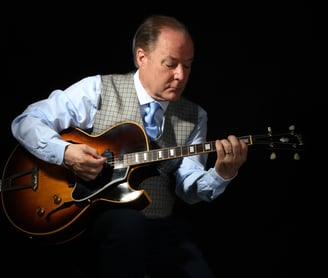 Johnny Baier (guitar, vocals and occasional banjo) is a journeyman musician, vocalist and tunesmith with an on-demand repertoire of 1000s of songs. After beginning at Shakey's Pizza Parlor in Oshkosh, WI in 1970, he went on to a rewarding performance career which found him to be a champion banjoist and inductee to the American Banjo Museum Hall of Fame. As part of VINTAGE VIBE, Johnny returns to his guitar roots along with the jazz, swing and pop music and artists that created the Great American Songbook.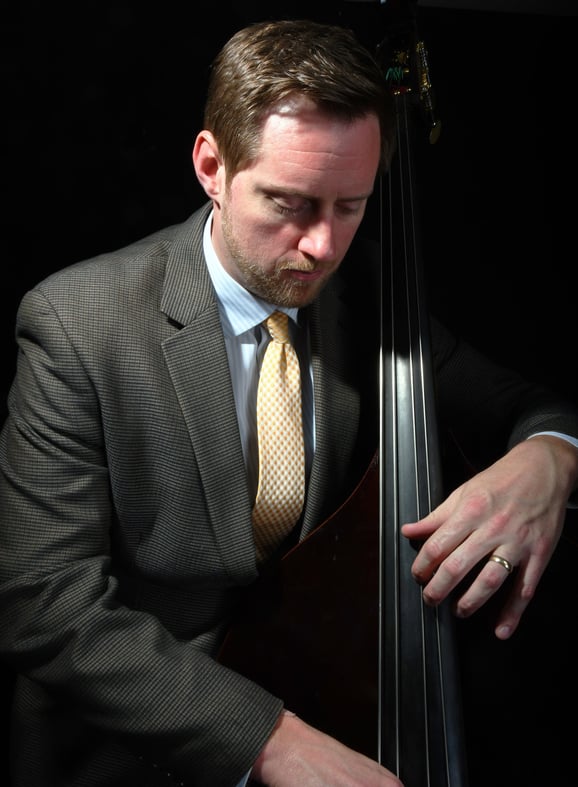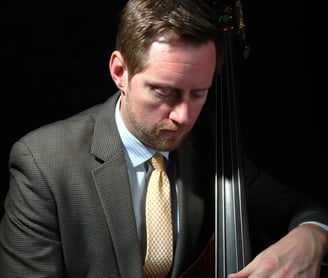 After starting out as a tenor banjo prodigy, Tyler Jackson (bass and occasional banjo and guitar) became a serious student of the double bass and the many genres of music in which the instrument lives. After college, Tyler spent a life-changing seven years touring with country music icon, Ray Price, appearing in concert with the likes of Willie Nelson, Waylon Jennings and George Jones. What followed has been performance career on bass, banjo and guitar which continues to set new standards for each musical style and instrument on which he performs. In his VINTAGE VIBE role, Tyler's impeccable musicianship and sense of swing creates the unwavering and palpable groove upon which the band's music comes to life.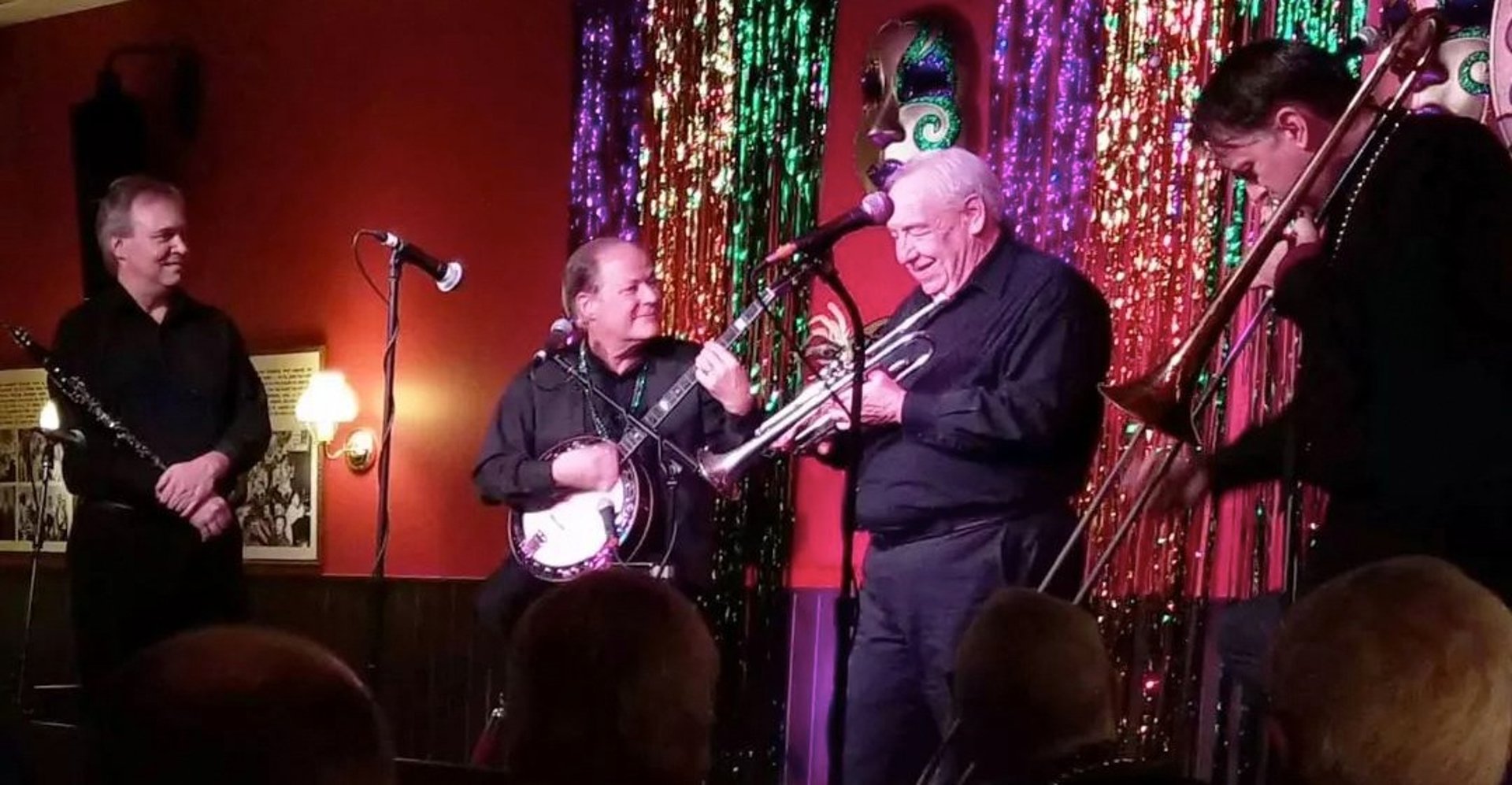 Add a touch of class to your event with VINTAGE VIBE! From our basic duo we can build a band to suit your theme and budget, creating the perfect atmosphere for any occasion. From elegant wedding dances to intimate house parties to swinging nights of New Orleans jazz, the versatile musicianship and seasoned professionalism of VINTAGE VIBE assure you a stress free and successful event.
Special Bands For Special Events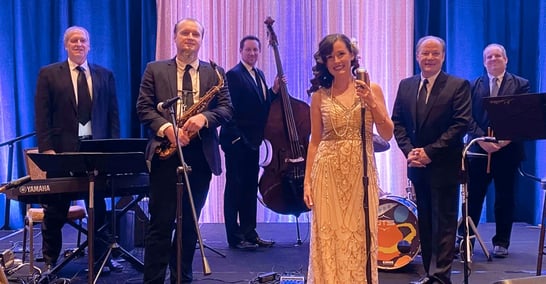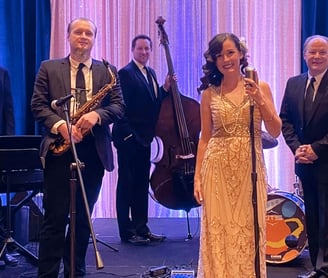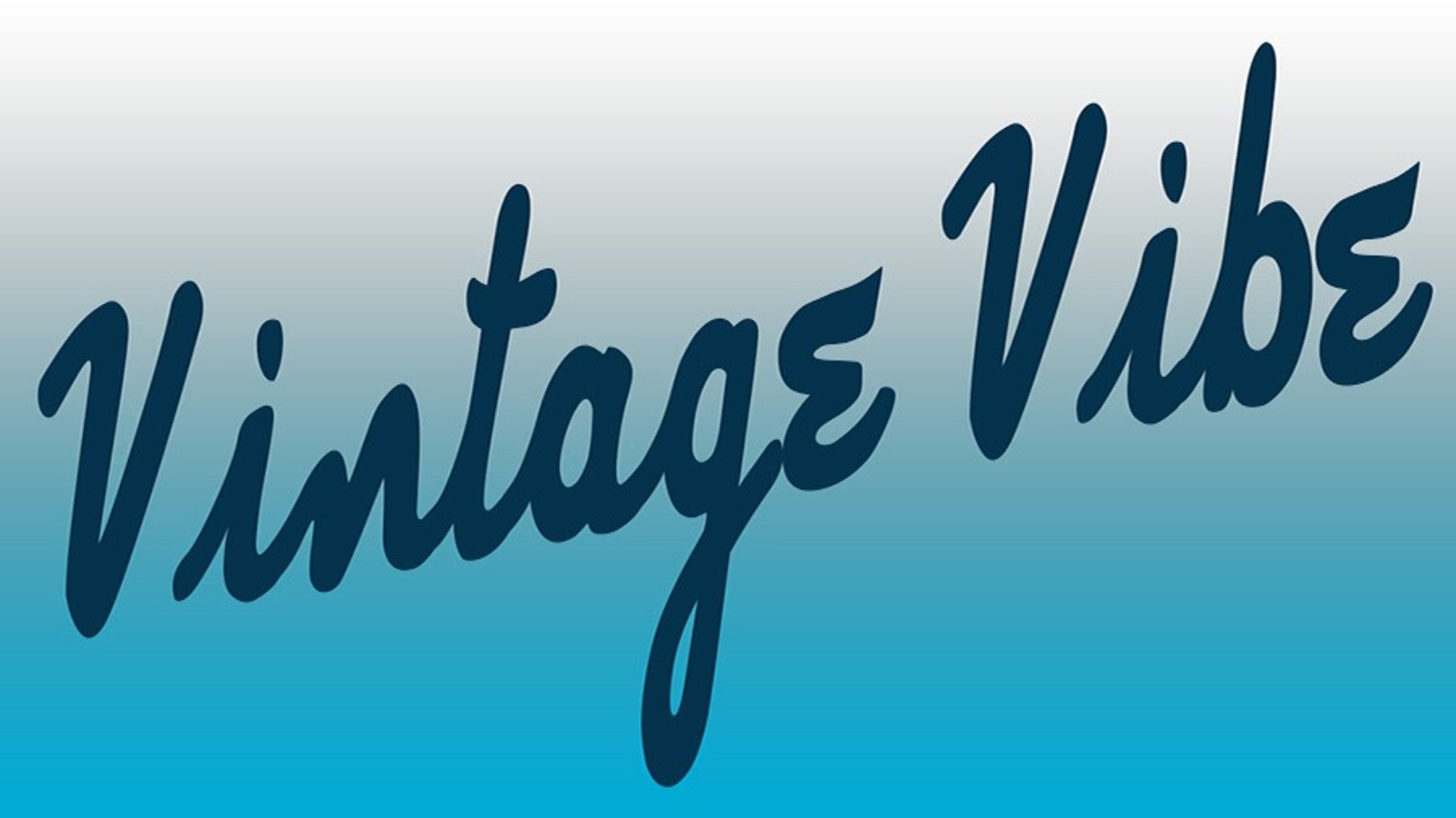 Get in Touch with VINTAGE VIBE